InPhonex
Click here * select country * get an international toll free number!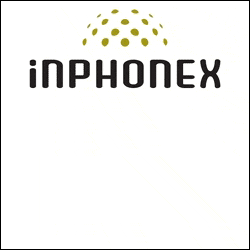 .
Based in Miami and founded in 2003, InPhonex is a leading supplier of Internet Telephony Solutions. The company offers proven, high quality Internet telephony services and infrastructure for service providers worldwide.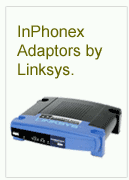 Services include Internet phone with free Internet calling and unlimited US and Canada plans.

Also prepaid phone service using VoIP and an Analog Telephone Adaptor (ATA).

The solutions are designed for home phone service, business phone service, call shops and cyber cafes.
VoIP or Internet Telephony has come a long way and now delivers "crystal clear digital quality voice calling" using broadband phone adaptors and other IP phones. You can see for yourself by signing up for a free basic membership or downloading a free softphone here.
Order InPhonex VoIP Service HERE.
InPhonex supports Internet telephony equipment including Sipura 2000 and Sipura 3000, Cisco 186, Linksys PAP2 and RT31P2 phone adaptors. It also supports Asterisk PBX.

Toll-Free Unlimited.

Argentina Residential Line.

Venezuela Unlimited.

Mexico Residential Unlimited.

US & Canada Unlimited.

Brazil Residential Unlimited.

VoIP WiFI Phones.

The company also offers a VoIP reseller business opportunity to let entrepreneurs and businesses resell voice over Internet under their own brand name.
You can profit from the sale of VoIP telephony services without any up front cost or need to establish and maintain technical and billing infrastructure of your own. More information about the reseller opportunity available here.
BOOKMARK this website for future reference HERE.